Rancho Bernardo Pregnancy Chiropractic
Take Care of Yourself & Baby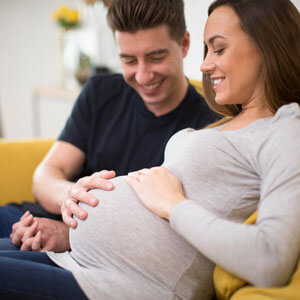 Pregnancy can be a thrilling time, but it also can be uncomfortable. Many moms-to-be have back pain, hip soreness, and other issues. For over a decade, Dr. Nedic and Dr. Sutter have been helping many pregnant women. When under care, they can enjoy happy, healthy, and comfortable pregnancies. We want to help you too!
What Are Some Benefits of Chiropractic During Pregnancy?
Pregnancy chiropractic aims to restore your pelvic balance and alignment. When your spine is aligned correctly, you can experience many benefits:
Alleviates back pain
Decreases nausea
Reduces the likelihood of breech presentation
Decreases labor and delivery time
Dr. Sutter Is Webster Certified
With the Webster Technique, you can enjoy a more comfortable pregnancy. You also could have an easier labor. Plus, your baby has the best chance to get into an optimal birth position. The Webster Technique removes an existing subluxation. As a result, a pregnant woman's body begins to function correctly. Her baby then can move into the proper position.
New Patient Special Offer: Exam Only $50!
Experience the benefits of chiropractic care during pregnancy. We're now offering an exam and neurologic scan for just $50!
Contact our Rancho Bernardo practice today to schedule an appointment!
CONTACT US »

Pregnancy Chiropractic Rancho Bernardo, Carmel Mountain, Poway, 4S Ranch, Del Sur CA | (858) 674-6400