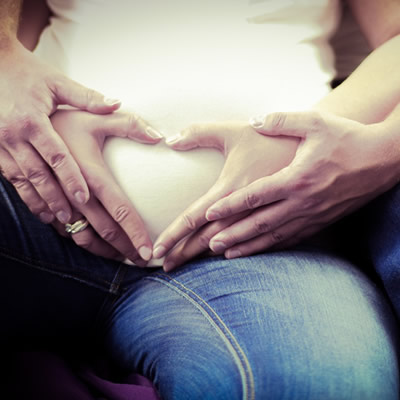 When you're pregnant, it seems like everyone has tips and tricks for you to try-whether it's in regards to nesting, diet, health or sleep.
While there may be a lot of do's and don'ts, there's one thing that not everyone is well versed on-the benefits of chiropractic care during pregnancy.
If you're pregnant or thinking of becoming pregnant, here are a few benefits you may not have known of when it comes to focused, gentle adjustments for mom and baby.
1. Chiropractic during pregnancy can help improve comfort, remove pressure from the spine and even facilitate an easier labor for mom.
2. The body goes through incredible changes during pregnancy-and after. Chiropractic can help your nervous system and spine maintain balance, helping to keep things functioning properly and handling internal stress.
3. There's a special certification for adjusting pregnant women-and we've got it. We're happy to be Webster certified, which is a special adjustment technique for expecting mothers that focuses on balancing the sacrum, pelvis, hips and spine. There's never any force applied to the stomach or area where baby is-and the entire process is very gentle.
4. It can be a game-changer for back pain, which could help improve your sleep as you progress into the second and third trimesters.
5. It's entirely custom to your needs. We don't subscribe to a 'one size fits all' model. Instead, we'll get to know you, your complaints, and what areas of your body need the most attention to restore proper function. We'll develop a care plan that's completely unique to you and may include adjustments, stretches, exercises and more.
Book Your Visit
We'd love to welcome you into our care and help you have your best pregnancy yet. If you'd like to learn more or schedule your first appointment, contact us today to do so. We look forward to meeting you and your soon-to-be little one!