Pregnancy Chiropractic
in Rancho Bernardo
Expecting moms, think about it: when you take care of yourself, you're taking care of your baby, too. Our chiropractors have advanced training in pregnancy care including the Webster Technique. They're also members of the International Chiropractic Pediatric Association and the Holistic Pediatric Association.
Along with chiropractic, they can provide nutritional counseling, help with the proper exercise and stretches and other remedies for common pregnancy-related ailments.
Our Goal for Your Pregnancy
With chiropractic, our aim is to restore your pelvic balance and alignment. By doing so, your baby has the best chance of getting into the ideal position for birth. With proper spinal alignment, you can avoid back pain and stress in any area of the body. We want you to feel comfortable, free from discomfort and know that you're taking measures to ensure that your baby grows and develops as they should.
FAQ
What are the benefits of chiropractic during pregnancy?
According to research and our long-standing experience, chiropractic care during your pregnancy is safe, effective and has numerous benefits:
Decreases your nausea
Keeps you comfortable
Diminishes the likelihood of a breech presentation
Reduces labor and delivery times
Reduces the likelihood of a caesarean section
Relieves back, neck or joint pain
Is chiropractic safe during pregnancy?
Yes. We have trained in techniques to use during each stage of your pregnancy. We'll accommodate your growing belly, and your baby will always be safe, too.
How will you know what I need?
We can take noninvasive, radiation-free scans that show us the health of your nervous system and the effects of stress on your body. It allows us to make a full assessment of how best to help you.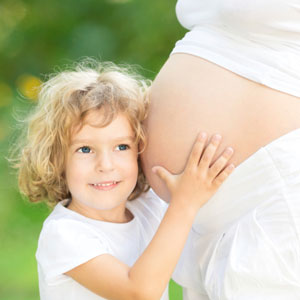 Call Us Today
If you're ready to book your appointment, contact our team today! Please let us know that you would like to schedule a time for pregnancy care Rancho Bernardo. Please be advised that we recommend your partner attend your first visit with you so they can understand our findings and recommendations for you.
CONTACT US »

Pregnancy Chiropractor Rancho Bernardo, Carmel Mountain, Poway, 4S Ranch, Del Sur CA | (858) 674-6400