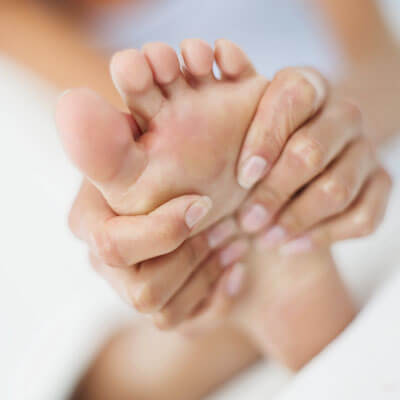 Massage Therapy
in Rancho Bernardo
Our licensed massage therapists have over 1,000 hours in training. They offer specialties such as deep tissue massage, shiatsu, myofascial release, reflexology, acupressure, pregnancy massage and more.
Massage can be a powerful tool in your health care regimen. According to experts, upward of 90% of disease is due to stress. Massage therapy can help you manage your stress level and in turn, decrease your changes of heart disease, increase your energy and flexibility and enhance your quality of sleep. Studies show that massage increases your blood circulation, immune system function and speeds your recovery time.
The Common Forms of Massage
There are several different types of massage that we may use depending on what is most appropriate for you.
Swedish massage. These techniques relax your muscles to increase the oxygen in your blood and release toxins from your muscles.
Deep tissue massage. By focusing on deeper layers of muscle tissue, we can release chronic tension with slow strokes and deep finger pressure.
Lymphatic drainage massage. With increased lymph flow, harmful substances leave the body's tissues and your immune system is increased. It's used for edema, sports injury, those who are sick often and people who have a lack of energy.
Pregnancy/prenatal massage. You can find relief from pregnancy-related symptoms like cramps, muscles, swelling and pain with our natural touch. We can also ease your labor pain and reduce stretch marks by increasing your skin elasticity. Your hormone levels can be stabilized by decreasing your anxiety.
Meet our Massage Therapists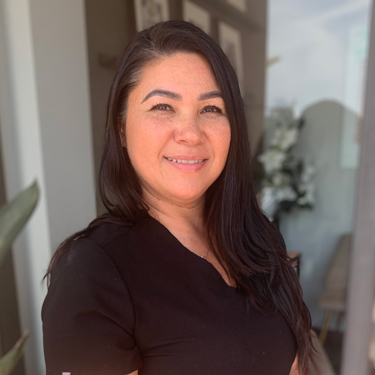 Christine
⁠Christine attended school at the International College of Holistic Studies and has been a massage therapist for 3 years now. ⁠⁠She is a San Diego native but was raised overseas as her father served in the military. She specializes in deep tissue, pregnancy massage, sports massage, and is experienced with cupping and scraping techniques!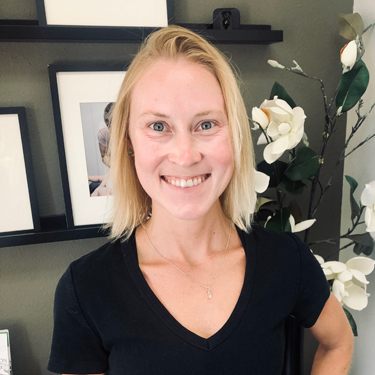 Angela
Originally from Maryland, Angela is a second generation therapist who moved to San Diego in 2019 after studying at the Central Maryland School of Massage and spending 5 years practicing massage in the mountains of Colorado. She specializes in deep tissue, sports recovery, and injury rehabilitation. She loves to spend her free time hiking, running, practicing yoga, and relaxing at the beach. She is passionate about wellness and views diet, exercise, and mindfulness as the pillars of health.
Our New Client Special
If you haven't been to us for a massage before, we're pleased to offer a new client special. For a one-hour massage, you'll pay just $70. Mention the website special when you book to collect this offer.
Join Our Massage Club
With our Massage Club membership, you'll enjoy the numerous therapeutic and stress-relieving benefits of massage therapy as often as you'd like. Your monthly dues include a one-hour massage session. As a member, you'll get additional one-hour sessions at a low membership rate, anytime.
Need a Vacation?
Take the break you deserve. In our Caribbean-inspired studio for massage Rancho Bernardo, your stresses will melt away. Contact us today!
CONTACT US »

Massage Therapy Rancho Bernardo, Carmel Mountain, Poway, 4S Ranch, Del Sur CA | (858) 674-6400