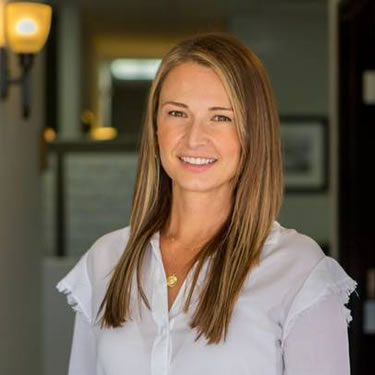 Dr. Ivana Nedic
Taking an Early Interest in Health
From a young age, Dr. Nedic was interested in the health care field. Chiropractic allowed her to take a hands-on approach to help people using natural healing modalities. Her first step was to complete a bachelor's degree in biopsychology from the University of California Santa Barbara. She began working in a laboratory but soon realized that being behind a microscope wasn't her idea of helping others.
After deciding to change her path, she enrolled at the Southern California University of Health Sciences. In addition to earning her Doctor of Chiropractic, she has taken many courses in prenatal and pediatric care.
Developing a Passion for Pediatric Care
Dr. Nedic's delivery of her son Dorian led her to look deeper into the art and science of chiropractic. Her pregnancy and labor were far from ideal, and Dorian was born with torticollis. It has created her passion in caring for moms and their kids. Seeing her children's robust health has made her want to share a natural state of health with area families.
There are several additional awards and experiences Dr. Nedic has had. She was honored in
Who's Who Among Students in American Universities and Colleges® and is a recipient of the E. Marian Drake Humanitarian Award. Additionally, she has been the lead chiropractor with the Susan G. Komen 3-Day Breast Cancer Walk. She is a frequent speaker and presenter on health topics in our community.
Her professional memberships include the International Chiropractic Pediatric Association, the Holistic Pediatric Association and the California Chiropractic Association.
PEDIATRIC CHIROPRACTIC »
When I Knew I Was in the Right Place
When I was sitting in my office waiting for a patient, I heard a family come in of a mom, dad and their two sons. When they walked in, they greeted the grandparents, who were already in our lobby. As the grandparents left, their other son, his wife and their kids were walking in. At that moment, I knew we were doing something really special. I love making an impact by serving generations and taking a team approach to health.
Outside of the Office
Dr. Nedic is the mom of Dorian and Julian. They are avid soccer fans, and their family follows Dr. Nedic's home team in Serbia. In her spare time, she loves doing yoga, reading nonfiction books and eating delicious foods. Dr. Nedic has an autoimmune condition with her thyroid. She understands what it's like to have health challenges and can relate to common concerns that affect so many of us.
Schedule Your Visit Today
We welcome the opportunity to meet you. Contact North County Family Chiropractic today to schedule your first appointment with us!


Dr. Ivana Nedic | (858) 674-6400