Chiropractic Care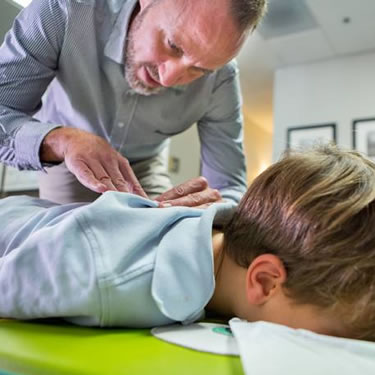 Our style probably isn't like anything you've experienced before even if you've visited other chiropractors. We take a whole body approach, looking at the causes of your emotional, chemical and physical stress. These stresses cause imbalances in the body, which negatively affects your spine and your nerve system.
Our doctors use chiropractic, stretches, exercises and lifestyle modifications to increase your brain and body's ability to communicate. When this occurs optimally, you can function with ease and be free from sickness and pain.
Live Optimally and Stay Well
Many of our practice members report that they sleep better, have less pain and feel looser or lighter after their visits with us. In the longer term, they get sick less often and have a greater sense of balance and well-being.
The types of conditions that we commonly see include
Anxiety
Back pain
Elevated stress levels
Fatigue
Neck pain
Postural problems
A Thorough Evaluation Process
At North County Family Chiropractic, we perform a comprehensive evaluation to make sure that we know what type of adjustment will work best for you. Many of our members have manual adjustments with the Diversified Technique. We also utilize a Thompson Drop Table, Flexion-Distraction or the Activator® instrument. Our goal is to integrate multiple methods to each adjustment depending on what you need. Each time, we'll customize to what your body requires, changing and evolving as you move through care.
Experience the Benefits of Chiropractic
We'll take all the time necessary to explain what we're doing, why and what you can expect. You'll feel confident in getting started with us. Contact our team today to schedule your first visit with us!
CONTACT US »

Chiropractic Care Rancho Bernardo CA | (858) 674-6400