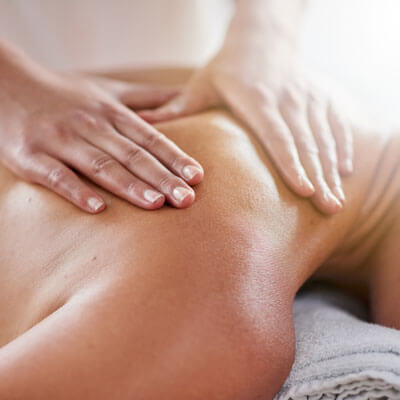 Want to know more about massage? Here are some of the most commonly asked questions we get at North County Family Chiropractic:
What should I expect during my first visit?
We'll ask you to complete a short health history so the therapist can have a clear idea of what's going on. They will go over your history and ask if you've had previous experience with massage and whether you have any areas that are bothering you.
Then, your massage therapist will leave the room so you can get undressed to your comfort level. The therapist will use different techniques that are customized, and will work out the problem areas using massage lotion. If you would like add-on services of cupping or scraping, this can be given as well.
A session can range from 30-90 minutes.
How often do people come in to get a massage?
People will usually come in a few times a month. Depending on their particular concern, they may come in more consistently in the beginning, and that frequency may be reduced to a monthly maintenance schedule.
Does your practice offer different types of massage?
Yes, these include deep tissue, lymphatic drainage, Swedish, and pregnancy/prenatal. Every massage will be customized for each person.
How do I know that massage therapy will be a good option for me?
Just about everyone can benefit from massage. Massage can reduce tension and stress, relieve pain relief, and decrease anxiety. If there is a particular area of your body not moving well, you likely will benefit from massage.
Does getting a massage hurt?
A massage should never hurt, although you may experience some soreness if the areas being addressed haven't been worked on in a long time. The therapist will always check the amount of pressure being used. Sometimes when they break up the scar tissue, there can be some soreness. That's why it's necessary to drink a lot of water after a massage to promote blood circulation.
What are some things to do after the massage?
Again, you should drink water, but also avoid alcohol. Getting a good night's rest is also helpful. If you experience soreness you can apply some ice to the area.
Is it okay to exercise after massage?
Yes.
Are your massage therapists licensed and certified?
Yes.
If you have other questions about massage that weren't covered here, contact North County Family Chiropractic today!