Get Your Health Back on Track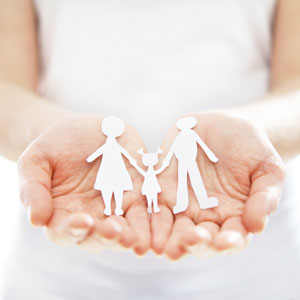 Special Post-Covid-19 Offer
Are you ready to take control of your family's health?
If you feel like your health has been sidelined during the coronavirus pandemic—we've got good news—we're here for you.
At North County Family Chiropractic, we're proud to announce a special offer just for you.
Starting today, patients can book a full exam, health history, nervous system scan, and x-rays for just $37. As a bonus for families, each additional member of your brood that joins us will receive the same services for only $27.
How Can Chiropractic Help You Now?
For months, your family has been just like ours—experiencing a new way of life that we were seemingly thrown into overnight. For some of us, that meant becoming homeschool teachers to our children, meticulously planning meals and trips to the grocery store, finding safe ways to get out of the house, and trying to get our own work done from home.
And all of those things combined add up to stress, inflammation and poor nervous system function.
Thankfully, natural chiropractic care is here to undo the damage and help you get back to your fully functional, healthy state of being. Our team promises to explore the best options for your care, make recommendations specific to your needs, and always put your health first. After all, when you're with us, you're a part of our family.
Schedule Your Visit Today
We'd love to see your family in the practice soon and help you get your health back on track with natural, focused and effective chiropractic care. If you'd like to take advantage of this special offer, please complete and submit the form on this page or give us a call at (858) 674-6400. Be sure to ask for the Special Post Covid Offer.
Hurry, spots are limited!
We can't wait to welcome you back!
*Terms and conditions may apply. Please note, x-rays will not be given to children and limited to adults only.

Post-Coronavirus Offer from North County Family Chiropractic | (858) 674-6400