Rancho Bernardo Pediatric Chiropractic
Growing Healthy Kids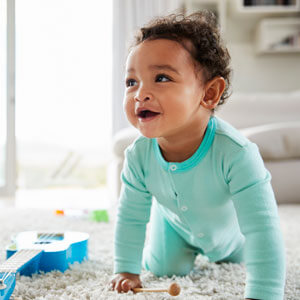 At our whole family wellness center, we love helping children of all ages get off to the healthiest start in life possible. That's why we recommend that you bring your child in as shortly after birth as possible. Why? The birth process can be traumatic for a child. We seek to find interference in the nervous system and eliminate it.
Providing Gentle, Comfortable Care
We remove interference in the nervous system through the chiropractic adjustment. Rest assured that we use safe and gentle techniques for adjusting children, including babies. The methods we use are Activator® and Drop Table techniques that are more comfortable for kids. We feature a children's adjusting table that's ideal for kids of all ages.
Before your children are seen, we invite them to play with toys in our cheerful waiting room.
How Kids Can Benefit From Adjustments
Please note that chiropractic doesn't treat or cure anything. It's our experience, however, that it's highly beneficial in addressing various childhood conditions. These include asthma, colic, constipation, and ear infections.
Dr. Nedic and Dr. Sutter have two children, both of whom have been adjusted since birth. "We've found that because our sons get regular wellness adjustments, they've never had to take antibiotics. Their immune systems have been stronger, and they've had fewer injuries than we see in a lot of other children," said Dr. Sutter.
New Patient Special Offer: Kids Exam Only $37!
Because every child can benefit from a spinal check, we're offering a children's exam for just $37. It includes the following:
Postural evaluation
Spinal evaluation
Nerve system scan
We look forward to helping your child be in a more balanced, healthier state so they can flourish.
Contact our Rancho Bernardo practice today to book an appointment!

Pediatric Chiropractor Rancho Bernardo, Carmel Mountain, Poway, 4S Ranch, Del Sur CA | (858) 674-6400